News
News
Panel discussion with former professional football player Thomas Hitzlsperger and current world cahmpion Dr. Gregory Dupont
On the 22nd of November the former German national team player Thomas Hitzlsperger will be our guest at the Institute of Sport and Preventive Medicine. Together with the Saarland Sport Federation (Landessportverband für das Saarland (LSVS)) we invite all students of our new international M. Sc. High-Performance Sport. Together with Dr. Greg Dupont and Prof. Tim Meyer, Thomas will discuss insights into the world of professional football. The discussion is also open for the public as well as local media.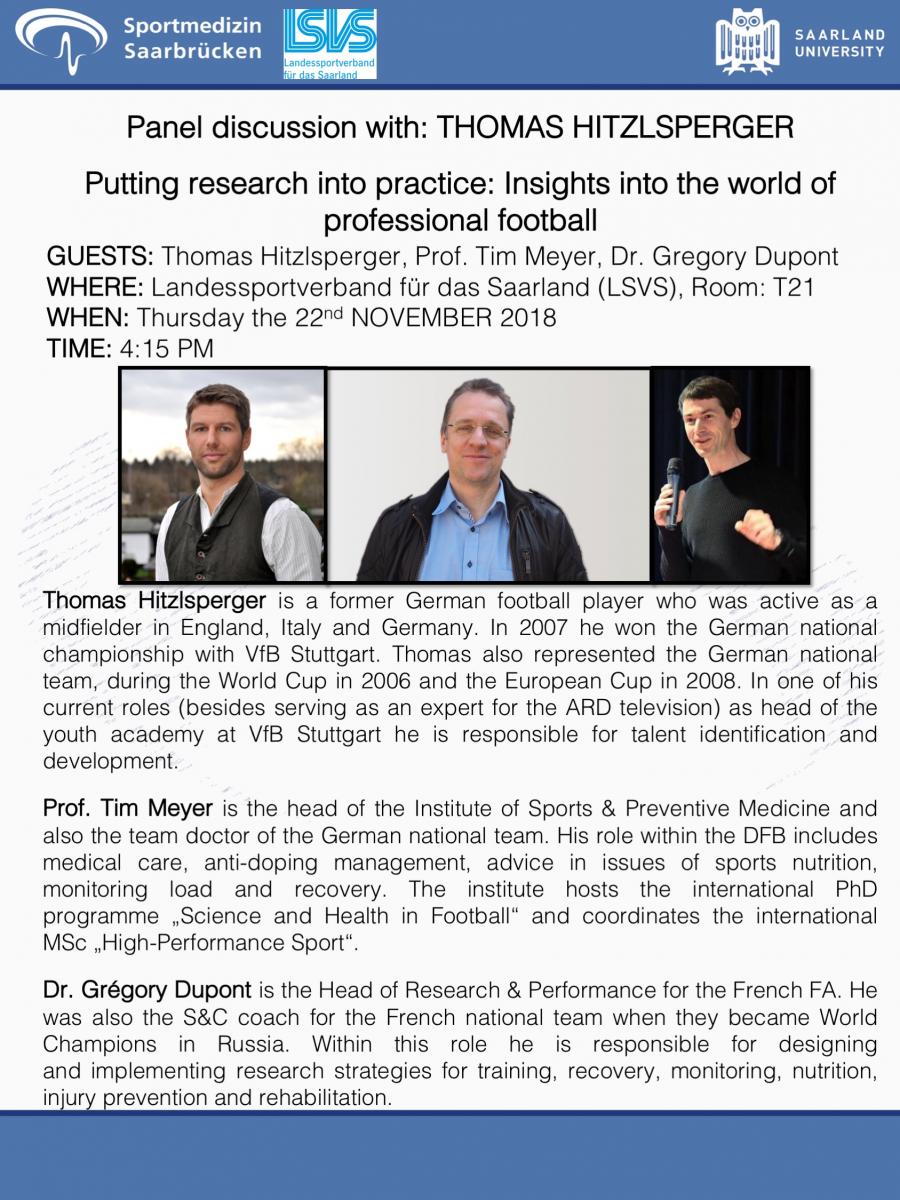 Start of the programme
After many months of planning and preparing we are welcoming our first students in the international M. Sc. programme High-Performance Sport. Thirteen Students from seven different countries started the degree in this winter term. Before the start of the lectures we organised a "Welcome Week", including many different cultural and scientific activities. For example, students were invited to a city rally, participated in a "Science meets practice" Symposium, including speakers from research and the applied field, and travelled to Strasbourg to visit the European parliament. Of course, we also provided a lot of useful information on the degree organisation as well as our international partners, who travelled to Saarbrücken from Australia, England and the Netherlands.